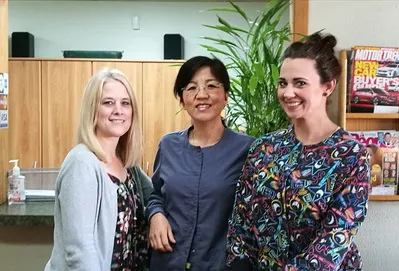 Complete Dental Center is a family oriented dental practice. We are proud to provide dental treatment for the entire family, from kids to grandparents. Education is the Key to overall dental health and Dr. Chen is always happy to answer questions and explain in detail of all options with the treatment plan.
Dr. Chen continues to provide hygiene service personally. This allows issues to be addressed more directly. Dr. Chen has a network of very trusted specialists that will meet your special treatment needs. We also make every effort to schedule our appointments realistically so that our patients can be seen on a timely basis.
We are always welcoming new patients and we would love to have you as part of our dental family. Please explore our web site to learn more about us. You can find information about our staff, our office, and the procedures and services that we offer.
If you have any questions please call us. We love hearing from our patients and anyone who may be interested in becoming one.